Mike Bennett has been a member of the PGA of America since 1994 and in 2011 achieved Master Professional Status in Ownership and Leasing. Mike has been the President of the National Golf Course Owner's Association Middle Atlantic Chapter since 2008.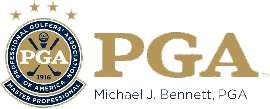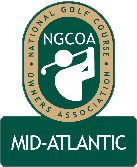 President 2008 thru Present
Prior to forming Commonwealth Golf Asset Management, Mike served as the Vice President of Operations for Traditional Golf Management (TGM). During Mike's nine years at TGM the portfolio grew from seven golf clubs to 21 and included private clubs, semi private club and daily fee clubs. The portfolio generated over $35,000,000 in revenue and had a total of $13,000,000 in payroll.
Before joining Traditional Golf Management, Mike was the Managing Member of Westham Golf Partners, LLC which built, owned and operated a Nicklaus Design course in Richmond, Virginia.